Companion Services of America offers seniors in-home care as well as a wide variety of services in various settings including the home, hospital, assisted and skilled nursing facilities. Depending upon each individual's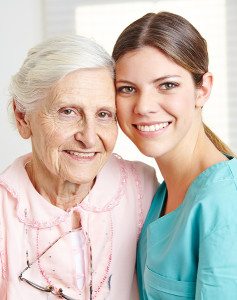 circumstances, we can arrange for service 24 hours a day (Live-in), or on an hourly basis. Temporary or long-term care can be provided.  We understand that most families have a long list of questions they need to have answered prior to selecting the right senior home care. By using the form on our website, you can submit all of your inquiries quickly and conveniently. Our goal is to provide you with a prompt response. You can also call us to receive a no-charge consultation regarding in-home care for a family member. We will discuss your loved one's one-of-a-kind situation before starting the process of selecting a caregiver who will be able to appropriately serve you and your family. Companion Services of America is a respected agency that employs compassionate professionals.
We offer a variety of Services, which include:
Personal care assistance (bathing, showering, grooming, etc.)
Assist with toileting/incontinence
Nutritional meal preparation/ Diet Monitoring
Medication Management and Reminders
Ambulation, transfer assistance, range of motion exercises
Private Duty Nursing Services
Light housekeeping and laundry
Transportation, errands and escort services
Companionship
Bedside care in hospitals and nursing homes

Service areas include but are not limited to the Chicago (metro) area, North and Western Suburbs.
Caregivers
At Companion Services of America, we are aware of the growing need for homecare. Our sole mission remains to employ highly qualified, compassionate people who improve the quality of our client's lives. We employ CNA's, HHA's, and companions to meet the needs of our clients. Every caregiver has undergone extensive background, criminal and reference checks, and meets our highest standards of responsibility and commitment.
Developing a Personal in Home Care Plan
At Companion Services of America we evaluate each potential client and carefully create a customized plan to optimize the independent lifestyle of our clients, while receiving the personal care they need.
1. Initial Consultation
The care manager will evaluate the client's home situation and determine the services that are needed, such as social, emotional, and environmental factors, which affect the client. Consultations can take place in the client's home, assisted living facility, or medical unit.
2. Choosing a companion
Based on the client's needs, a careful selection process will determine which caregiver reflects the client's interests and specific preferences.
3. Personal Care Plan
A plan will be designed to fit the client's situation. Based on daily routines, maintaining activities, and lifestyles, caregivers help the client achieve maximum independence.