Senior Care in Buffalo Grove IL
No matter how you start your journey as a family caregiver, starting out properly is the key to future success for both of you. At first you may feel like you're in over your head, but the more that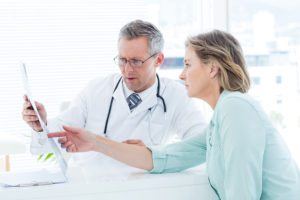 you learn, the easier it all can become.
Learn as Much as Possible about Your Loved One's Health
As soon as you're able, start learning as much as you can learn about your loved one's specific health conditions. Start with her doctor to get the particulars of her situation and then branch out to learn even more. Don't just stick with learning about what is happening now, either. You need to be able to understand how your loved one's health is likely to change in the future, too, so that you can be prepared.
Find Community Resources for Help
Every community has resources that can be accessed to help your elderly loved one, but it can be tricky to figure out that system at first. Start with your loved one's doctor and then work with your local county health department to find as many resources for seniors as you can. Each agency has different manners in which they provide assistance, so it pays to learn how they each operate.
Join a Support Group
Joining a support group is vital for family caregivers. You can learn more about your elderly loved one's health, meet other family caregivers, and generally understand that you're not alone on your caregiving journey. You can also find online support groups if you're not able to find support groups in your area or if your schedule doesn't match up with the offered meetings.
Learn Now How to Ask for and to Accept Help
For some family caregivers, asking for help and being able to accept help when it's offered can be difficult. Whether it's from senior care providers, other family members, or even friends, it's important for you to learn how to make sure you get the help that you and your elderly loved one need the most.
As you learn more about being a family caregiver, you'll develop your own coping mechanisms that work for you and your family.
If you or an aging loved one are considering senior care in Buffalo Grove, IL, contact the caring staff at Companion Services of America today at (847) 943-3786. Our home care service area includes Northbrook, Highland Park, Deerfield, Glenview, Buffalo Grove, Evanston, Des Plaines, Skokie, Lake Forest, Wilmette and the surrounding areas.