Elderly Care in Northbrook IL
Depression is unfortunately extremely common in elderly loved ones. If you can help your loved one to avoid potential depression triggers, however, you may be able to help her avoid dealing with the worst of the condition. Should you suspect that your loved one is depressed, get help for her right away.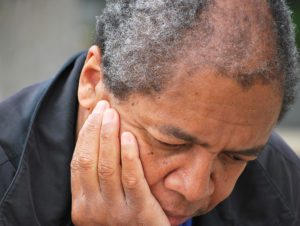 Often Produced by Isolation
If your elderly loved one isolates herself, this can ultimately lead to depression. Having few friends, neighbors, or relatives nearby can sometimes contribute to this problem. Your loved one may have plenty of all of the above, however, and still not want to be around many people. It's important to help her to maintain a balance between time alone and time with others so that she doesn't inadvertently start shutting people out.
Staying Active Helps
Maintaining physical and mental activity levels can be a tremendous barrier against isolation and depression. If your loved one has activities that she enjoys, figure out how to help her to keep doing those activities. Talk with her doctor about ways to help your loved one to become more physically active if she's able to do so with her current health.
Find out What Enriches Your Loved One's Life
Beyond staying active, there may be other activities that your loved one simply finds enriching to her life. That might involve volunteering at a local community center or helping out with other types of projects. Talk with your loved one about how she wants to spend her time and where she finds herself feeling the best. Those may be the types of activities that she needs to do more of throughout her days.
Get Help if You Suspect Problems
Start learning the signs of depression and remain alert for them. If you do start to see the signs or even just feel that something is off with your loved one, it's time to talk to her doctor. He can recommend different types of treatments or options to help your loved one to manage her depression. Talking with a counselor or therapist may also help your loved one to deal with feelings of depression.
Your loved one's elderly care providers can help you to spot the signs of depression if you suspect that your loved one is battling depression.
If you or an aging loved one are considering elderly care in Northbrook, IL, contact the caring staff at Companion Services of America today at (847) 943-3786. Our home care service area includes Northbrook, Highland Park, Deerfield, Glenview, Buffalo Grove, Evanston, Des Plaines, Skokie, Lake Forest, Wilmette and the surrounding areas.