Caregiver in Deerfield IL
Caregiver stress can be one of the most difficult challenges that you face in your care journey with your aging parent. Throughout this experience with your parent you are likely to find that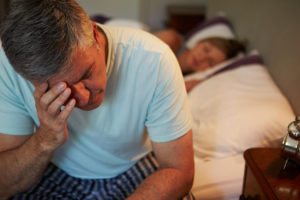 fulfilling the care needs for your elderly parent as well as the rest of your family, your home, your career, and yourself can sometimes be overwhelming and leave you feeling as though you are not doing as well as you should. This stress can be detrimental not just to the care that you give your parent, but also to your own personal health and well-being. Understanding the potential dangers that can come from caregiver stress can help you to recognize the importance of preventing caregiver stress or managing this stress if it arises in your care journey.
Some of the dangers that can come from caregiver stress include:
Diminished mental and emotional health. Stress is in of itself a mental health concern, but it can also contribute to or worsen other issues. Caregiver stress can increase your risk for depression and anxiety, both of which can reduce your quality of life now and into the future, and make a negative impact on all of your relationships.
Diminished physical health. Being under stress suppresses the immune system and can lead to lack of sleep, both of which make you more vulnerable to illness and infection. This is dangerous not just for you but also for your aging loved one. Elderly adults tend to have immune systems that are lower and less effective than those of younger adults. This means that they are even more vulnerable to illness and infection, and worsened consequences. When you are dealing with an illness, you can spread it to your parent and possibly lead to a severe situation. Stress can also lead to aches and pains, digestive issues, headaches, and fatigue, all of which can be uncomfortable for you and put a strain on your care efforts.
Diminished relationship. Experiencing stress related to your care relationship for your aging parent can lead to feelings of bitterness and even resentment toward your parent. They may also notice your stress, anxiety, or irritability and feel as though you do not love them. These can combine to have a detrimental effect on your relationship with your parent and how you think about them and this care experience in the future.
If you are suffering from caregiver stress or you want to put measures into place to avoid this from happening in the course of your care journey with your elderly parent, starting home care may be the ideal option for you and your aging loved one. Caregiver stress can be detrimental to your care efforts and to your personal well-being, but the highly personalized services of an in-home senior care services provider can ensure that your aging parent gets all of the support, assistance, and care that they need while giving you the opportunity to take a step back, get the rest you need, and focus your time and energy more effectively and efficiently on all of the obligations of your life. This can make a tremendous difference in your quality of life now and into the future, even after your caregiver relationship comes to an end.
If you or an aging loved one are considering caregiver services in Deerfield, IL, contact the caring staff at Companion Services of America today at (847) 943-3786. Our home care service area includes Northbrook, Highland Park, Deerfield, Glenview, Buffalo Grove, Evanston, Des Plaines, Skokie, Lake Forest, Wilmette and the surrounding areas.
Sources:
https://www.cdc.gov/aging/caregiving/facts.htm
http://www.webmd.boots.com/stress-management/physical-stress-symptoms